LS 205 Y
LS 205 Y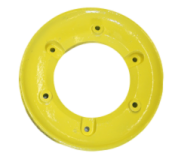 Wheel Weight for John Deere Tractors.
Color:
Yellow
...66Weight:
160
lbs each
Will Stack
72kg each
Can Replace L28228 in many applications.
Mount Hole Centers: 14 ⅝"
Inner Diameter: 13"
Outer Diameter: 24 ¼"
Thickness: 3"


LS205Y LS205 STK166
New John Deere Wheel Weight (Aftermarket).
Weight 160 lbs each.
Brand New Casting. Color Matched Polyurethane paint.
Many possible applications.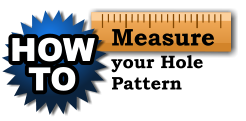 Use the form below to request pricing or other information.
***
John Deere
5045D-5055D, 5045E, 5101E, 5065M-5115M, 6100D, 6140D, 6150M-6170M, 6105R-6125R, 6200-6500, 6215, 6715, 6230-6430, 6403-6603, 6120L-6520L and more.
Hardware sold separately