LS 212 O
LS 212 O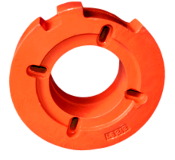 Tractor Wheel Weight for Kubota.
Color:
Orange
...217Weight:
350
lbs each
Will NOT Stack
350 LB WEIGHT FOR KUBOTA TRACTORS!
Mount Hole Centers: 9 ½", 11", 11 ½"
Inner Diameter: 10 ¾
Outer Diameter: 21 ⅜
Thickness: 7"


LS212O LS212 1217 STK1217
New Kubota Wheel Weight (Aftermarket)
Weight 350 lbs
Brand New Casting. Color matched polyurethane paint.
Can replace Kubota M8126A
Can replace Kubota LM8124 in some applications.
Will Not Stack.
For 26" or larger wheels. For smaller wheels, see our
LS301-O.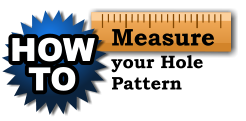 Use the form below to request pricing or other information.
One pair and done for most applications.
Heavier weight allows for installing one per side in most applications without the hardware expense and effort required for stacking Kubota M8126A weights.
KUBOTA
Kubota Tractor M5140, M8560, M9960, M5640SU, M7040SU, M96S, M108S, M95X,
M135X, L4350, L4400, L4850, L5450, M4030-M6030, M7030N, M8030, M4700, M4800,
M5400, M5700, M4950-M8950, M6800, M8200, M9000, M9000, M5780-M9580,
M5040, M6040, M7040, M8540, M9540, M95S, M105S, M105X and many others. Call for details. Other options available.
Hardware sold separately