LS 205 HY
LS 205 HY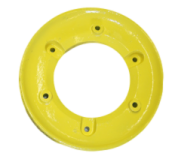 Wheel Weight for John Deere Tractors.
Color:
YELLOW
...210Weight:
500
lbs each
Heavy version of LS205. 500 lbs per side without stacking.
226kg each
Mount Hole Centers: 14 ⅝"
Inner Diameter: 13"
Outer Diameter: 28"
Thickness: 7"
Weight: 500 lbs
Requirements: 30" or larger wheels.


LS205HY LS205Y LS205 STK1210
New John Deere Wheel Weight (Aftermarket).
Weight 500 lbs each.
Brand New Casting. Color Matched Polyurethane paint.
Many possible applications.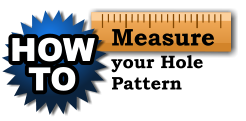 Use the form below to request pricing or other information.
Not all models and applications are listed. Our most popular model for John Deere Mid Size tractors. One pair and done for most applications.
John Deere
5045D-5055D, 5045E, 5101E, 5065M-5115M, 5125R, 6100D, 6140D, 6150M-6170M, 6105R-6125R, 6200-6500, 6215, 6715, 6230-6430, 6403-6603, 6120L-6520L, 7130, 7230, 7430 (Europe Ed), 7530 (Europe Ed), and more.
430mm Bolt Circle
Hardware sold separately