LS 214
LS 214
Replaces:
John Deere R341377
John Deere R341381
Starter Weight for LS215 Weight. (Style-R341377 / R341381)



LS214 STK1190
NEW John Deere R341377 Wheel Weight. (Aftermarket)
Starter Weight for R341378, LS215 Weight.
Sold only with R341378, LS215 Weight.
ALL HARDWARE INCLUDED.
Weight 154 lbs each.
Color Matched polyurethane Paint.
Call for more information. 940-761-9081
John Deere
8245R, 8270R, 8295R, 8320R, 8335R, 8345R, 8370R, 8400R, 8225R, 7210R, 7230R, 7250R, 7270R, 7290R, 7310R, 6068R, 6090R AND OTHERS.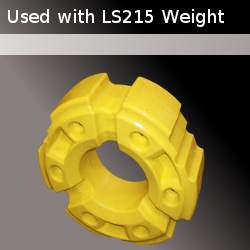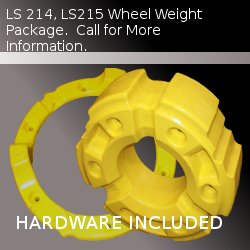 Hardware sold separately